Sixtus Lodge can accommodate up to 51 guests across its two warm, comfortable and well-appointed buildings.
The Main Lodge building sleeps 47 in two large and two small rooms that flank each side of the lounge/dining room. The bathrooms and toilets are off the main sleeping rooms. There is a fully-equipped kitchen with a large storage pantry, along with laundry facilities and a drying room.
Toka Cottage is adjacent to the main building and has its own kitchen, fully accessible bathrooms, and four single beds.
Other buildings on the property include an all-purpose building (the Ngamoko Room), a wood shed and a utilities shed.
Surrounding the Lodge buildings are attractive lawns (with an adventure/challenge course), an arboretum of native trees, and a bush reserve with a number of walking tracks leading to a nearby creek. Sixtus Lodge is only 1km from the entrance to the Ruahine Forest Park (at the end of Limestone Road) and a short walk to impressive glow-worm caves at Limestone Creek Reserve.
The Lodge is well-equipped and provides comfortable accommodation for both large and small groups. Download ABC of Sixtus Lodge (web) 2021 to find out more.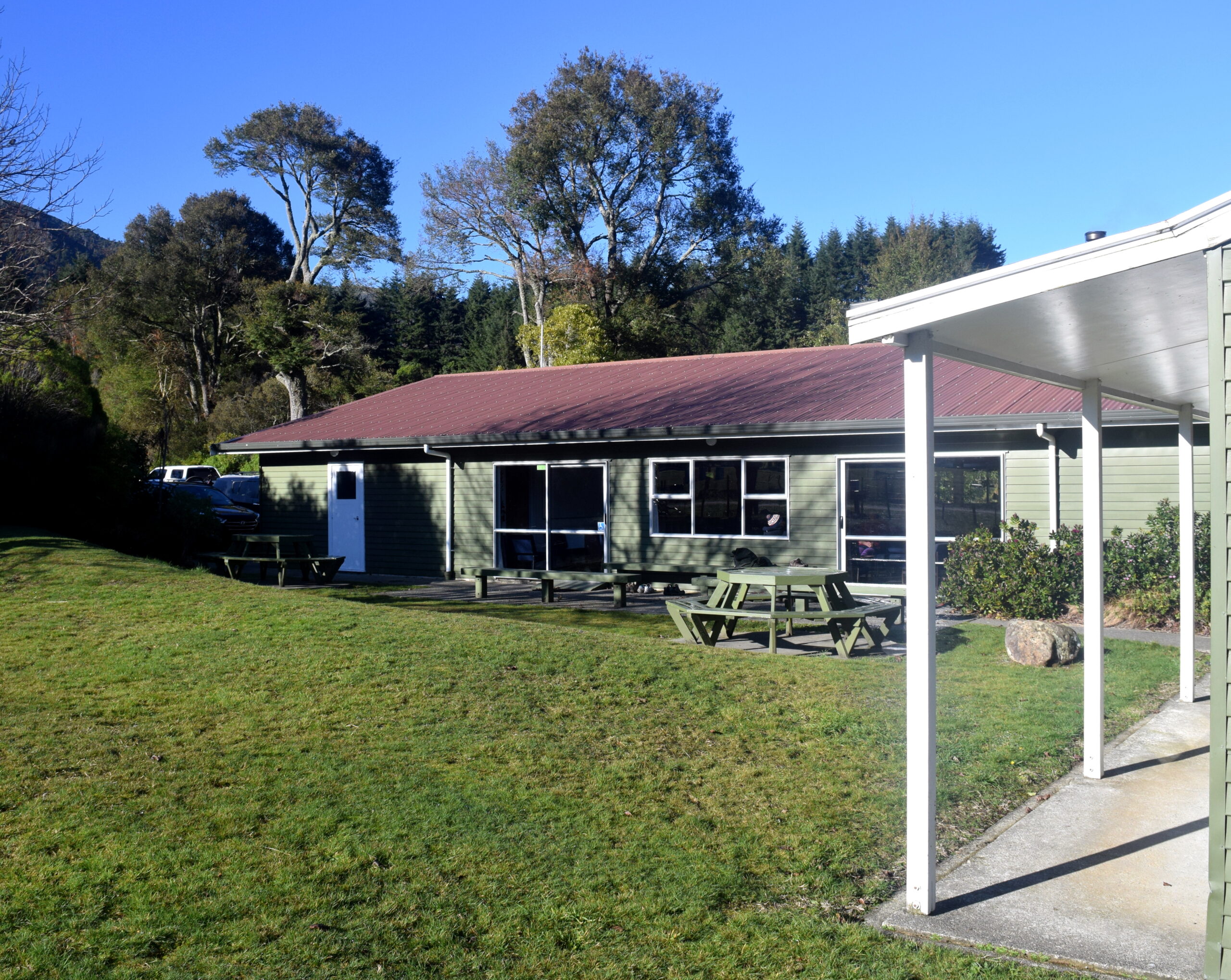 Scroll down for our gallery...